A Sub-Group meeting of the Greenstone Support for South Asia Advisory Committee met on April 16 2007 at DRTC in which the following members participated:
1. Prof. John Rose
2. Prof. K.S. Raghavan
3. Prof. Shalini Urs
4. Ms. K.T. Anuradha
5. Dr. M.G. Sreekumar
The meeting discussed in general the overall Greenstone promotion and support activities we have been carrying out during the year and some of the activities planned for the coming year/s, and in particular (but not limited to), the following:
1. Strengthening the Indian as well as South Asia Network
2. Making the Discussion Forum more visible and effective
3. GSOI Survey: making it happen
4. Indian/Asian Language Interfaces and Translations: Coordination
5. Future plans / activities
Prof. John, on his return, also visited the UNESCO Office in New Delhi and held discussions with Mr. Anup Kumar as a follow up of the meeting at Bangalore and to explore possible funding for the activities scheduled for 2007-08.
We heartily welcome our new Advisory Comittee members - Sh. Surinder Kumar of NIC and Ms. Shubhada Nagarkar of University of Pune. Also, the new Technical Committee member - Mr. Mohamed Minhas, Faculty Member, St. Philomina's College, Mysore.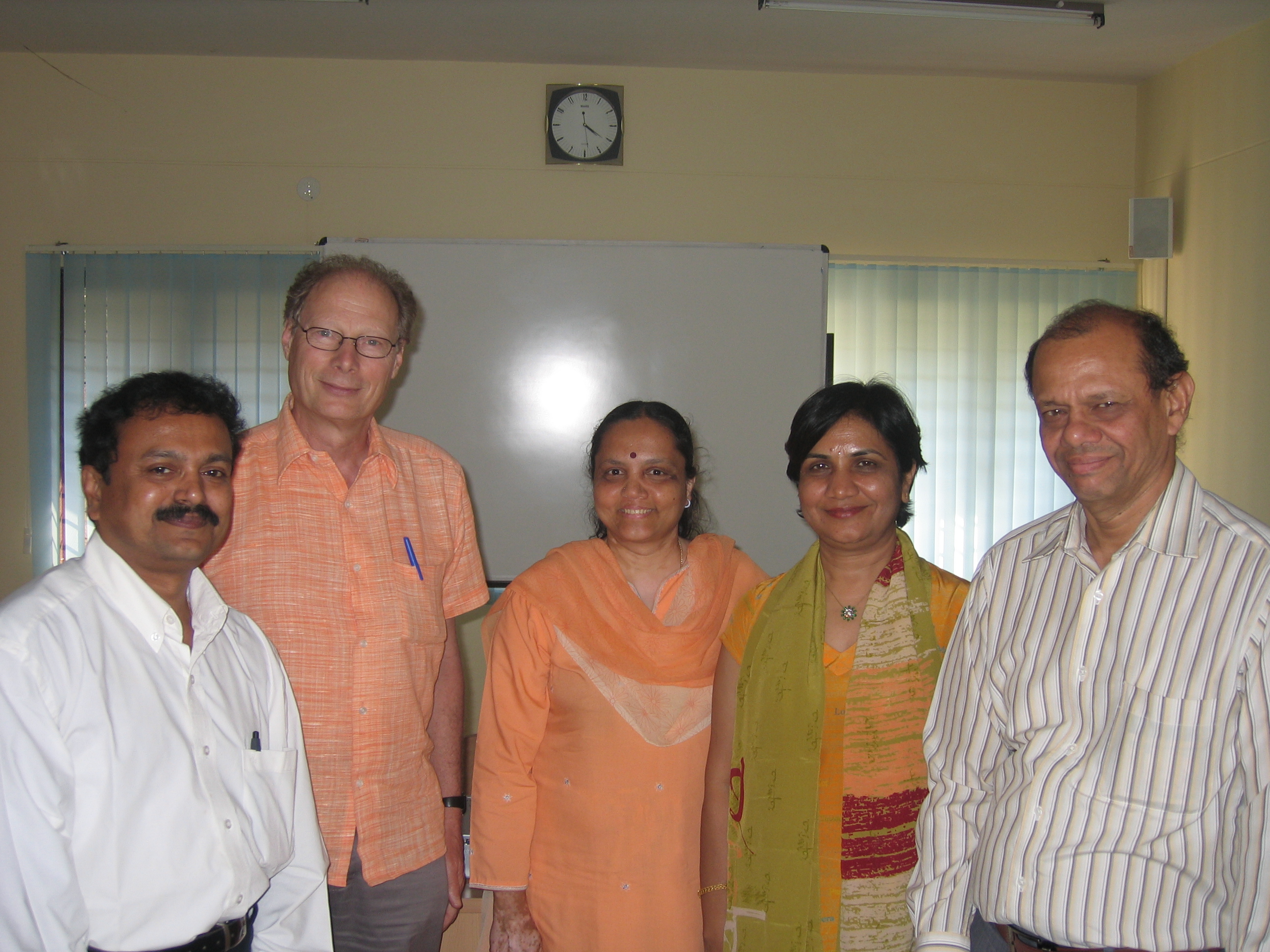 <!td><!img src="images/Bangalore_AC.JPG" width="865" height="647" border="0"><!/td>
Dr. Sreekumar, Prof. John Rose, Ms. Anuradha,
Prof. Shalini Urs and Prof. Raghavan
---